Dear Readers,
I should be writing my book manuscript but I am procrastinating and stressing because my level of imposter syndrome is at "11" today.
So instead, here are some links to buy yourself and/or another powerful shero in your life a shirt that captures what so many of us and the women before us have had to do. We persist. (If you don't know what I'm talking about, please go ahead and Google "she persisted" and then come back here. I believe in you.)
A'Driane Nieves is an incredible artist I "met" via social media. One day I will own an original piece of hers but until then I have some photographs of her amazing work. She adapted an original piece of hers for this t-shirt design. Amazing.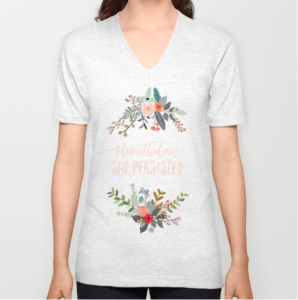 You can support the ACLU with this design on a shirt, mug, etc.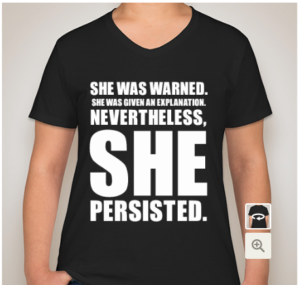 You can also support the NAACP with this shirt, which has the most options in terms of color, cut, and style if you are into that sorta thing: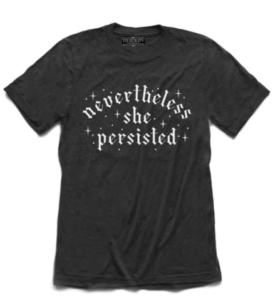 This design was forwarded to me – a Chicago female-owned business:
http://www.vichcraft.com/shop/she-persisted-shirt
And THIS ONE by an Asian American female artist benefitting orgs committed to racial and social equity!!!!!!! For more info on this and other designs e-mail resistakat@comcast.net  or go to her site https://resistakat.com.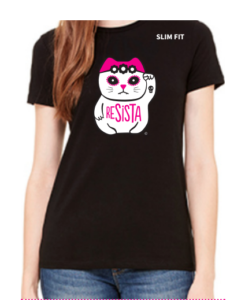 Have you seen others that support orgs you love or female artists???
Add the link in the comments!