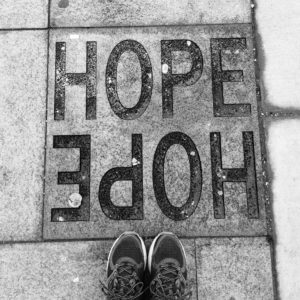 How did you learn how to tie your shoes? To drive? To apply makeup or style your hair? To write your name in cursive? To read? To swim? To ride a bike?
Unless you are some freak of nature and succeeded in learning those life-skills in one single attempt, it took time. It took failure. In some cases, it took a combination of courage and humiliation. For example, I finally stopped perming my hair, and through the gentle coaching of a teacher/director I learned to give up dreams of acting and stick to public speaking as "me".
So many of my dear readers have responded to my most recent post about a racist encounter in a public space with questions:
What should a bystander have done? What would have been the right response? What  were you hoping someone would do? What should I do when I see something like this happen?
But before I answer the question(s), I'll do what I did before and throw it back to you, my dear readers.
Why are you asking these questions? Why do you want to know the "right" way to respond when witnessing a racist situation? What is the worst thing that could happen if you had actually been there and done something, anything?
I really wish there was one "right" answer so that we could teach it in schools, churches, synagogues, mosques, coffee shops, and craft beer stores. I wish there was a line or a phrase that would've been perfect. I wish I could tell all of you that if someone had only done this or said that I wouldn't have walked away shaken, wouldn't have cried this morning at the sound of my friend Deidra's voice checking in with me or this afternoon when Deb's kind note arrived.
But there isn't.
My dear readers, I can hear the fear of failure behind your question. Not all of you, but some of you. Maybe a lot of you. You are afraid of saying something wrong, afraid that you will come off as the arrogant white person, the white savior.
And you might come off that way because until you practice saying and acting out what you are learning in your heart and mind it may sound scripted, savior-ish, stilted. It may come out wrong or awkward. You may be misunderstood. You may make a mistake.
But you should do something, say something. It may not be met with overflowing gratitude. You may not even be thanked. (Brad walked away and I was trying to hold it together so I didn't seek him out afterwards. I just wanted to leave. But just in case, Brad, if you are reading this, if you are the youngish white man in the polo shirt, I think it was blue, who stepped in, thank you. Thank you.) You may actually exacerbate and escalate the situation. You may fail.
But do something because your conscience, your soul, your heart and mind told you that in the presence of injustice and hatred and confusion people need to act, not just think, the part of justice and love and peace. You should speak up and speak out when you know something is wrong not because you want to be right or perfectly understood.
This is not my first rodeo with racism. I learned I was a chink and a gook growing up in Roselle, Illinois. I was bullied and harassed. I have been told over and over in so many different ways that I do not belong, and while EVERYONE can sympathize with that, NOT EVERYONE knows the personal pain of being told in so many ways over a lifetime that they do not belong in this country because of their race, ethnicity or religion (actual or perceived). This incident and all the others I'm referring to are not the same as not being picked for the dodgeball team or being in the cool crowd or feeling left out.
I was told to leave this country because Asian Americans are perpetual foreigners. My sons, who witnessed this and have told the story to their friends, will say, "We were told to go back to where we came from." They took the white man's comments personally.
There is some irony in all of this. Unless you are Native American/First Nations this here United States of America is actually not "OUR COUNTRY" in the possessive ownership sense. We citizens of the USA who lack Native blood are ALL IMMIGRANTS residing on stolen land. This really isn't "OUR COUNTRY", is it? Let's sit on that for awhile, shall we?
But that's not what that man meant. He didn't challenge the white male cashier. He saw me and my sons and assumed his white privilege and did not hesitate to tell me to "Go back to your country."
None of us can learn a new skill in one attempt. None of us. We all fail. We will make mistakes along the way. Silence is a mistake my family and I cannot afford.
Be willing to make a mistake. To fail. Practice in your head what you might say or do and maybe whisper it out loud right now as you finish reading. And then wait for it. Don't throw away your shot.