We have made it to February, my Dear Readers! February! And for those counting days a little differently, it's Day 12 of the Resistance (actually, it's been longer than that but …)! It's time to revisit (or learn about) self-care.
Setting snark aside, winter in the Midwest is challenging never mind being a woman of color. These are trying, difficult times. I know that some people have wished their Facebook feeds to return to the days of  cat memes and news about everyone else's perfect families (there was one woman in the neighborhood but she unfriended me). But my feed has never been void of politics, challenging news, religious commentary, and the occasional crock pot recipe. Social media for me was never about escapism, but I think for some people it was and because things are hitting closer to home or politics and policies are finally hitting you in a new way you're exhausted. For others, like myself, we have been exhausted for a very long time.
But we were not designed and created to stay in a state of perpetual exhaustion and anxiety. God did not spend a metaphorical six days of creating to spend the seventh day fretting. We need to care for ourselves – physically, spiritually, emotionally, mentally, psychologically not only to fight against oppression and injustice but also to simply be. Our healthy whole selves, I believe, are meant to be a testimony to God's goodness even in times like these. Especially in times like these. Because more and more of us are waking up to the reality that there are real people and forces who do not want many of us, particularly people of color, immigrants, LGBTQ, Muslims, to live, let alone flourish.
So, Kathy, what do you do to take care of yourself? What do you do for self-care?
I actually do a lot. You cannot work full-time, write on the side, help raise three children and not lose any of them on a road trip, stay married for what is now almost 24 years, love Jesus, and not do some level of self-care and not drop dead or hurt someone. And trust me, when I haven't loved myself, respected myself I have hurt others. Ask my kids, my husband, my parents, my sister, my friends, my colleagues.
So self-care isn't about spa treatments and weekend getaways, though those are AMAZING if you can afford them in time and money. Self-care isn't about avoiding or numbing the pain. If I find myself roaming resale shops and the sale racks for no reason I know that I'm just trying to avoid dealing with myself and my pain. SeIf-care is restorative and preparation. Remember the year of beauty treatments Queen Esther had? I can't help but wonder if that year also helped her be prepared to lead her people. So, on that note I think of self-care in three categories:
REST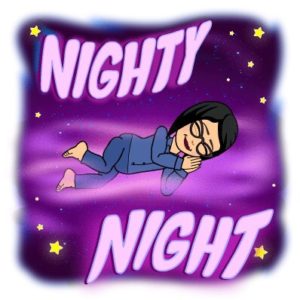 Many of us are walking around sleep-deprived. I'm not talking about parents with infants or young children. I'm talking about all of us. We are also bombarded with information and glowing screens all the time, even the kiddos. Screen time isn't restful, in fact, my own unscientific study of my friends' Facebook posts recently have shown an uptick of people feeling more stress and anxiety from social media and wanting to take breaks. We need to rest. Remember, God took Day 7 OFF. Things to do for straight up rest include:
GO TO BED BEFORE MIDNIGHT. Lately I have been shooting for seven hours of sleep. (My kids are 21, 17, and 15 so I have other reasons to be up late and worried but sleep-training isn't one of them.)
Take short naps if I need them.
Technology is my nemesis. I need to be better at getting off of my phone or computer at least one hour before I go to bed. Anyone want to be my accountability partner?
Nagging my spouse for years about his snoring. Turns out he has sleep apnea and now uses a CPAP machine. Very sexy. If your partner isn't sleeping soundly chances are you aren't either.
Cutting off caffeine at 3 pm but my problem isn't caffeine. It's the glass of wine with the evening news, which doesn't help with sleep.
Readers. My eyes are older and turned against me last year and because I love to read, when the words started moving and growing fuzzy I gave in and bought some reading glasses to rest my eyes, which helped my headaches, which helped me sleep.
RESTORE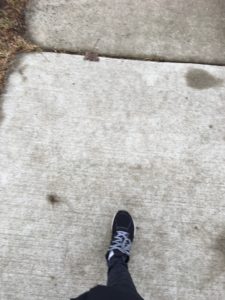 Once I had a better handle on a sleep pattern and rhythm (just like we try to do with our infants), needing rest wasn't urgent because it was part of the routine. Feeling refreshed and restored is different than just getting enough sleep. I think of rest as turning off my engine. Restoration is filling my tank.
EXERCISE! This will also help the quality of your sleep. My favorites are walking, yoga, and kickboxing. Walking gets me outside into the fresh air. It gets me out of my head (I don't always have my headphones on) and if I'm alone it's my time to rant with Jesus. If I'm with friends, they are a stand-in for Jesus. Yoga has helped me connect my body awareness to my breathing. Kickboxing is great cardio, and I like to hit the bag.
Saunas and sheet masks are a given. I go to a Korean sauna monthly to sit in dry saunas and hot steam rooms. I go alone because silence is a good. I go with friends because friends who don't care about seeing each other naked in the steam room are friends worth keeping. Sheet masks and general "spa" like things are about caring for my body as well as connecting with others. After the Women's March it was sooooo good to be in a room with four other amazing Asian American women talking about the day, lying on our backs, moisturizing our faces, and delighting in each other's company.
My tank needs 10 mg of Lexapro daily. No shame. My brain needs a daily adjustment. If you have healthcare, don't get me started, GO SEE YOUR DOCTOR and make sure all your levels are where they need to be. I was worried I was falling into a deeper depression last year so I called up my doctor. Turns out I was anemic.
Spend time in community. When I am in a funk, the last thing I want to do is go out but it is often the thing I need to get myself out of myself. Invite friends over for dessert. Take lunch to a friend. Talk with other people. Be around other people.
READY (to go)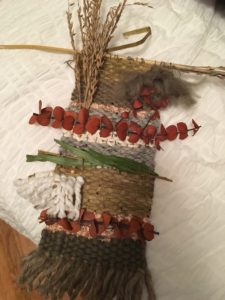 Like I said, this isn't about spa treatments. This is about taking care of yourself because it's not just about you. What is God inviting you to do, to become? I think of President Barack Obama's chant, "Fired up? Ready to go!" I think of Jesus telling the disciples, "Therefore go and make disciples of all nations…" or the angel telling the women at the tomb, "Come and see…go quickly and tell…"  I love moisturizing my skin, but our beautiful strong bodies are meant to go. How will you be ready? This is where I feed my heart, soul and mind.
Read. Do the work of feeding your mind. Read authors of color. Read fiction and non-fiction. Read poetry and young adult novels. Listen to audiobooks and podcasts if you don't have the time to sit and read. (But remember, we always have time for the things we make time for.)
Use both sides of your brain. Look at art, listen to music and then make some art and dance to the music. Resistance takes work but there has to be joy and hope…and laughter. So tap into the joy and hope otherwise what are you fighting for?
I'm a Christian so I pray. I miss praying with friends so I'll need to do that again/more. I pray aloud and silently. I write my prayers. I walk my prayers. I breathe my prayers.
So help me and each other out, my Dear Readers. What self-care practices do you keep or want to try? How can you help others practice self-care?